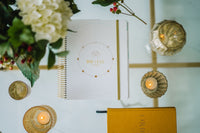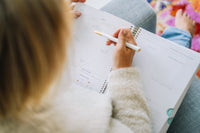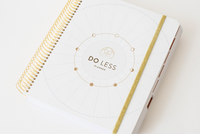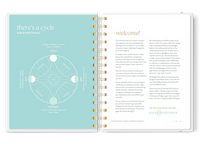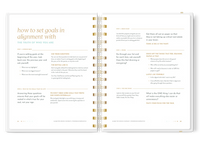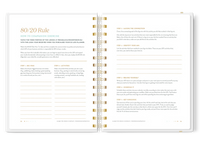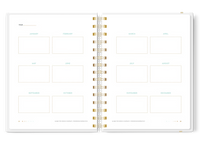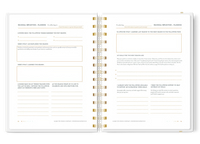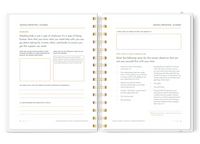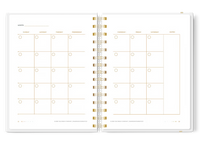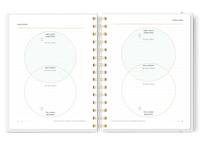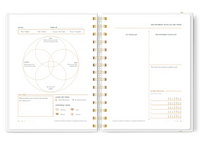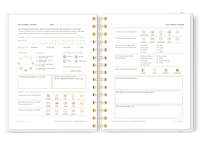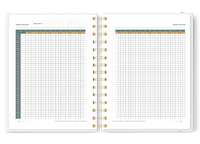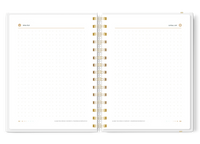 Manage your time with your body in mind.
The one-of-a-kind self-dated, beautifully guided, time and energy management planner for aligning your greatest work with the rhythm of your amazing body. 

Are you ready to feel connected with your truest self? To feel more energized and confident about the most ideal times to do the things you want and need to do in your life? Connected to the version of yourself that you like the most?
Meet The Do Less Planner. 
The one-of-a-kind time management system that helps you organize your life, your work and the relationship you have with your body so you can truly have more of the life you want by doing less of what's unnecessary.

Imagine: You…more lit up and less burned out. 

Your Do Less Planner includes:

2 years of big-picture yearly pages

4 Seasonal Reflection + Planning spreads

12 monthly spreads

13 Moon Pages spreads (including Egg Wisdom reminders!)

52 Weekly planning spreads that include the Weekly Renewable Planner, The Universe's and Your To-Do Lists, and Sacred Practices Tracker

90 Daily Energy Trackers

Trends Tracker to get to know and love your own energy patterns

List Love to organize what matters most

PLUS 6 Steps to Set Goals in Alignment with the Truth of Who You Are, and 7 Steps to Identify the 20% of Actions that Give You 80% of Your Results.